Boiler Feed Water System
Because One Size Doesn't Fit All

A Tank Built Like a Tank
Atmospheric receiver tank built constructed from corrosion-resistant stainless steel with a five-year warranty, eliminating the need for an internal tank lining and potential lining failure
The Size You Need
Standard tank size offerings from 50 to 1,030 gallons. Greater tank capacities are available upon request.
Built-in Level Control
Make-up water is added to maintain water levels to ensure adequate water supply to the boiler.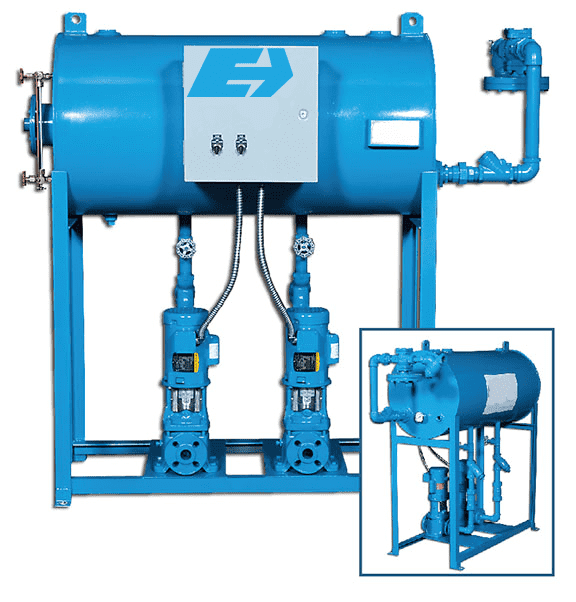 Looking for a boiler system to tie everything together? Ludell's Water Boiler Feed System is for you.
This solution is available with one, two and three-pump configurations. It comes pre-piped with electrical controls and has continuous or intermittent pumping action based on what your boiler needs.
Our Water Boiler Feed System come custom designed for either low or high-pressure steam boilers, from 15 to 240 PSIG. Ludell has sizes up to 800 horsepower and even higher upon request.
Product Features
Capacities greater than 1,030 gallons are available
One, two and three pump configurations
Continuous or intermittent pumping operations
Direct or indirect steam injection options available
Extended 5-year tank warranty at no additional cost