Control Panel
Don't go with the flow. Control it.
ludell Control Panel
Efficient Monitoring
Monitor your equipment in real-time without losing precious operation time.
Remote Access Troubleshooting
Quickly diagnose failures: Ludell Engineers can remotely access the Water System Control and can diagnose any malfunction of the components.
Flexible Interface
IntelliTrol can interface with both new and existing water systems, allowing you to upgrade and control your energy costs.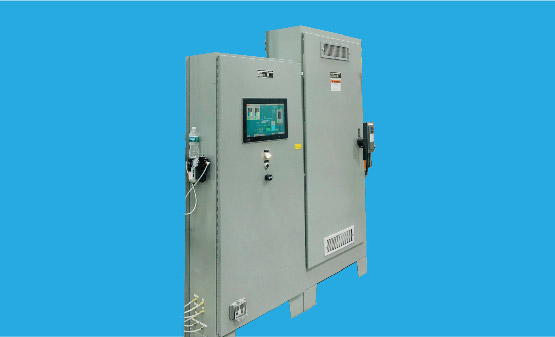 Having control of your water system can mean the difference between wasting money and being highly efficient. That's why Ludell has its own in-house U.L. Industrial control panel shop. Panels are available for purchase with PLC-based controls. We can provide Ludell IntelliTrol Auto-Balance Systems for the most advanced Water System Energy control in the Industry.
In addition we can provide Ellis IntelliTrol Network Control for systems. This helps create and control specific formulas to make sure the process is done correctly each time.
Product Features
PLC based Control System with PC based Graphic display
Identify various alarm conditions
Product tracking
Centralized formula changes
Track utility usage
Windows NT Network
Monitor all phases of operation